Tim Igoe's Web Design, Development and Hosting Blog
← Xen Server – A Local ISO Storage Repository
How to prepare your devbox for Vagrant →
Xen Server API (PHP)
August 18, 2014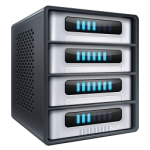 Its been a while since I've posted, been a bit busy.
However, I have recently been working with Xen Server, and as such have knocked together a quick library to help me interact with the Xen API.
I have made this available for any ones use and for anyone to add to – it is on Github https://github.com/tsihosting/xenapi
For those of you using composer, you just need to require "tsihosting/xenapi": "1.*"
This entry was posted in
PHP
,
Servers
,
XenServer
. Bookmark the
permalink
.
← Xen Server – A Local ISO Storage Repository
How to prepare your devbox for Vagrant →