← Older posts
June 24, 2016
Vagrant is an incredibly useful way to manage and control development setups, it allows you to define a base box and install extras in a repeatable manor.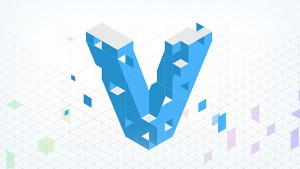 With this as a starting point, you may find you want to configure your own base box and export it ready for Vagrant. To do this, a few steps need to be performed to the machine before it can be used.
Uncategorized
|
Leave a comment
August 18, 2014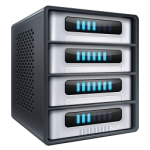 Its been a while since I've posted, been a bit busy.
However, I have recently been working with Xen Server, and as such have knocked together a quick library to help me interact with the Xen API.
I have made this available for any ones use and for anyone to add to – it is on Github https://github.com/tsihosting/xenapi
For those of you using composer, you just need to require "tsihosting/xenapi": "1.*"
Posted in
PHP
,
Servers
,
XenServer
|
Leave a comment
September 11, 2013
If like me, you have a store of ISOs that you use to to create various virtual machines from its useful to have them accessible at any time.
By default XenServer allows you to create storage repositories for ISOs on NFS or CIFS stores, but doesn't let you store them locally… surely it should you ask.
It CAN indeed, it just needs a little command line coaxing.
From the local terminal on the server you want to store it on, run the following commands

mkdir /isos/
xe sr-create name-label=ISOs type=iso device-config:legacy_mode=true device-config:location=/isos content-type=iso

Once hte folder /isos exists you cna fill it however you want to, be it via wget'ing isos to the server directly or SCP'ing them from another machine. I'll leave that choice up to you.
Posted in
XenServer
|
Leave a comment
May 2, 2013
The Raspberry Pi was designed as an affordable "computer" to get people interested in software and development, it has; but it has also spawned a huge other set of uses. As well as being a small computer running Linux, it can be a media machine, it can be a web server, it can control your home automation system and it can power a kiosk, or a fancy display screen.
I have multiple Pi's myself, one of them running Raspbmc for a media machine, another just for playing. But today I have set up a Raspberry Pi to power a simple display view, giving stats output from a web page, updated in real time.
The Pi ordered, came with a memory card pre-installed with Raspbian so that seemed like a good place to start.
First task, wanting to install Google Chrome, to get the latest features from the browser, Chrome has the advantage of being able to be to started in "Kiosk Mode" – i.e. full screen, no toolbars.
Perfect, so how do we do this? First install Chrome, then we'll disable the desktop environment starting up, replacing it instead with the browser.

sudo apt-get install chromium-browser x11-xserver-utils
sudo nano /etc/xdg/lxsession/LXDE/autostart

Within that file, we need to update the contents, replacing it with the following

@xset s off
@xset -dpms
@xset s noblank
@chromium --kiosk http://www.google.com

Posted in
Misc
|
5 Comments
April 23, 2013
Coming to create some new VM's on one of our XenServer hosts recently, I ran into an interesting problem of the templates not being in sync between various servers. All servers started life as a XenServer 6.0 install, and both have followed the exact same upgrade path, however the resultant templates were differing.
A search around the Citrix forum lead to a solution of "roll back the server, and re-perform the upgrade", possible, but a right pain in the ….
A much quicker solution, however, is to run the following script from the XenServer Console, this adds any missing templates and restores any settings needed.
/opt/xensource/libexec/create_templates
Posted in
XenServer
|
Leave a comment
February 7, 2013
Recently Google rolled out a huge change to the image search interface, on the outside this may seem like a huge step forwards, the new interface is much nicer and more streamlined for a normal user. Google constantly strive to improve the internet for users, and this is by no means a bash against them but more my observations following a recent update.
Since the update to the Google Images Search have been released, users now see a very different view when browsing for images. Previously whenever they selected an image they got a preview of the image, in place on the site it came from. This showed the user the image in context and let them either do what they wanted to with the image, or go back and carry on with their search.
However, with this latest update they never actually see the site the same. They are presented a much lager view while being kept within Google's search. The new search does make it easier for the user to click through to the site, but adds a further step to do this.
It also gives the user a much larger preview without actually going to the site in question. From the users point of view, this is much quicker and more responsive as the data is always being served from Google and their vast quantity of servers.
Since the upload of this, one thing I have noticed with a couple of my sites that are heavily image based is a huge drop off in visitors actually hitting my servers, they are able to get the images searched for directly from Google without even leaving the search engine. As they never leave the search engine, they never see the context of the image, nor the extra content that might be relevant around it as well.
Basically, Google are copying images without permission and re-distributing them themselves, without the person who did the upload being able to track number of views / downloads etc. While that is already possible for someone to steal an image, its now being made even easier.
Google's Blog entry on the subject can be viewed http://googlewebmastercentral.blogspot.ro/2013/01/faster-image-search.html – they are also encouraging feedback on the subject. We must embrace change, or the internet would never improve, however as with a lot of vast changes on the web all parties need to work together to make sure its beneficial all around.
Posted in
Misc
|
1 Comment
February 2, 2013
In a bit of an about face, the organisation responsible for policing the UK's recent policy on cookies, have announced they are to stop asking users for permission to set cookies via their own website. This basically means the whole law is pointless.
The law was hated by loads of developers, as a waste of time and causing nothing but problems, so much so that many websites didn't even implement the recommended requirements of asking users before setting cookies.
The quick answer was to just have a notice to say "we do it, using the site says you are ok with that". The full solution was to not set a cookie until the user okayed it. Now this revelation, it probably won't be long before the rather annoying notices start to disappear.
In the short time the law has existed, it has proven unworkable and totally unenforceable.
Posted in
Misc
|
Leave a comment
January 7, 2013
2012 has definitely been the year where mobile and tablets devices have really taken off, this has meant web developers and designers have had to think differently about how they design and create their sites.  Going back a bit, to have a mobile friendly version of a site was a separate system, usually pulling in the same data but displaying it differently. From a development point of view, it can cause problems by having double the systems to maintain and as such another solution was needed.
Step in CSS3 and Media Queries, they are a good solution to create multiple views from one set of data and back end systems. This is something that is only just becoming supported by most browsers (though with a lot of users still on old ones, support isn't complete for all users).
So far, so good,  having a different (but fitting) design or view for mobile or tablet devices sounds like a good idea, and actually is. On 3g, downloading the entire image set for a normal site isn't a good plan, it'll take the user too long and potentially cost them a fortune in bandwidth.
How this gets implemented is half the issue that exists currently with "Responsive Design", I personally am seeing more and more sites that I look at and am actually put off using because of their newest, responsive designs – the designs that are built to scale based on screen resolution – are leading me on my old ish (1280×768) laptop to see sites that are no longer usable.
Multiple column layouts where content shifts based on screen resolution is one thing, but there are some quite hard to read examples appearing where the flow has gone totally. Take the new Mashable design as an example, there are now 3 columns of data, there is no nice way to read whats on screen and scroll to the next bit. On a mobile, it works perfectly and scrolls well, on a PC, it needs work.
Overall, I think responsive design is a brilliant answer to a growing issue, however it still needs work as an idea.
Posted in
Misc
|
Leave a comment
October 13, 2012
I've decided to try using some of the new PHP 5.4 features after hearing a talk from Lorna Mitchell on features you will use, http://www.lornajane.net/resource/the-php-5-4-features-you-will-actually-use now I've had a few problems getting PHP to start on my Windows laptop so this is a quick "help" to fix it, it worked for me, it might help you.
PHP 5.4 on Windows, no longer has an installer and as such there is no automated requirements checking, nor does the PHP windows site list anything.
When it came to running PHP, I got a random error "The system cannot execute the specified program", first off I tried downloading again and checking the obvious, turns out you need certain dependencies.
To start the PHP binary, you may need to manually install the Visual Studio C++ 2008 runtime, this can be downloaded from Microsoft http://www.microsoft.com/en-us/download/confirmation.aspx?id=5582
Hopefully this will help someone else

Posted in
Misc
|
Leave a comment
October 11, 2012
Having been back from my 2nd PHP conference a week now, my mind hasn't stopped working. Having been last year, I had a little idea of what to expect, but nothing quite prepares you for how much your mind starts working after seeing a few days of very good talks.

Due to work, I was unable to attend the tutorial day, but I did attend both Saturday and Sunday talks. http://conference.phpnw.org.uk/phpnw12/schedule
Saturday started with a talk about PHP 5.4 features you will actually use , now I use Centos and as such am often behind with PHP versions. I hadn't really considered upgrading for the new features but after Lorna's talk, I will be. The rest of the day was spent going to a selection of talks relating to building large and complex systems, I'm in the process of planning new systems and as such, anything that can help benefits me.
The talk from Ian Barber sent my mind running wild, I'd heard about Firehoses from reading about how twitters infrastructure works, but wow. Mind. Blown. So much to think about.
The talk about the BBC from John Clevery, was certainly an eye opener. Revealing the strategy on creating the responsive design for the BBC's site and has changed my view totally on how to work on responsive design.
Now I just need to find some more time to actually work on my ideas!
Posted in
Conferences
,
PHP
| Tagged
conferences
,
phpnw
|
Leave a comment
← Older posts